Surf Shark:The best VPN in 2021, versatile and efficient


Surfshark's latest pricing discounts make it the cheapest VPN I've tested. But does its quality match its price?
Surfshark claims to be the best all-round VPN, great for Netflix, torrenting, anonymous browsing, and staying safe on public WiFi. So I put it to the test.
I researched every feature, from its torrenting ability and security protocols to its device compatibility, unlimited connections, and customer support.
I've got everything you need to know about what it can do (and whether it does it well) detailed below.
Short on time? Read what matters most
Can it bypass geoblocks so you can stream Netflix, Hulu, or BBC iPlayer? Yes, here's what I found.
How's its speed? Is it fast enough?  Some servers slowed us down, but speeds were consistent and reliable.
Is it safe to use? Yes, it's loaded with security features.
I also checked out for you:

Does it have a money-back guarantee? A free trial? Learn all about pricing here.
How is customer support? The 24/7 live chat answered in under a minute.
Is it easy to use? The interface is simple and intuitive, even for beginners.
The Basics
Surfshark is a well-rounded VPN service that claims it can do everything from torrenting and streaming to browsing the Dark Web. But how well does it really perform? Can it really bypass geo-restrictions and unblock Netflix? And how about its speeds?
I put Surfshark through my toughest tests to see if it lives up to its claims. It's now the cheapest premium option available, but that doesn't mean much if it can't deliver on the features you need most. I checked on server coverage, conducted speed tests, looked over its security measures, analyzed its interface and ease-of-use, and even put its customer support on the spot.
Streaming – Does Surfshark Work with Netflix?
Great news if you're looking for a streaming fix: Surfshark can unblock Netflix. 
It's actually one of our best VPNs for streaming. I found out that Surfshark can also unblock Amazon Prime Video, Hulu, HBO GO, and BBC iPlayer. 
Surfshark's high-speed servers meant that I was able to stream in high definition, even though I was connected to an international server.
I switched its CleanWeb ad blocker on while I was testing out CWTV and YouTube to get rid of the pesky midroll ads, which made for an overall smoother streaming experience.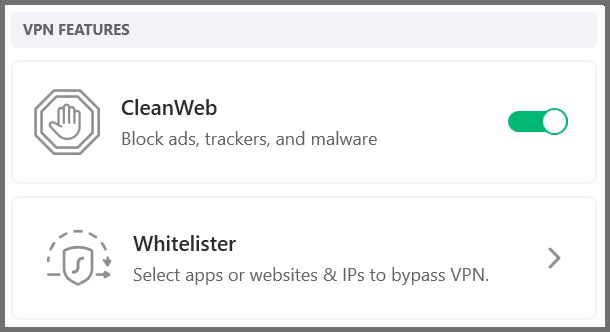 Surfshark Coupon February 2021
Discount applied automatically
Surfshark Speeds
Fast and reliable connections add a lot of value to a VPN service. A VPN that slows you down will negatively impact your ability to stream, torrent, and even browse the internet.
Before connecting to the VPN, I used a speed test to determine my starting speeds. I used a mobile device, and my speeds were 40.92 Mbps download, 14.52 Mbps upload, and a ping of 51 ms.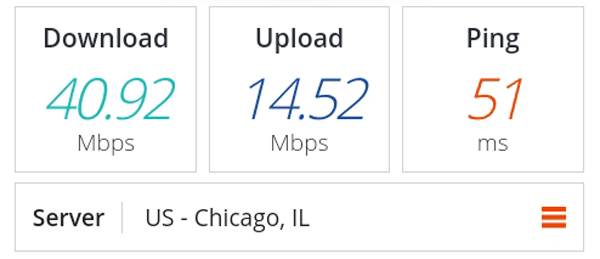 I compared these results to the speed I was able to achieve when connected to the VPN to get an accurate idea of Surfshark's performance.
I began by testing its Quick Connection feature, which is supposed to automatically connect you to the fastest available server. The app connected me to a US-based server, and my speeds decreased to 25.90 Mbps.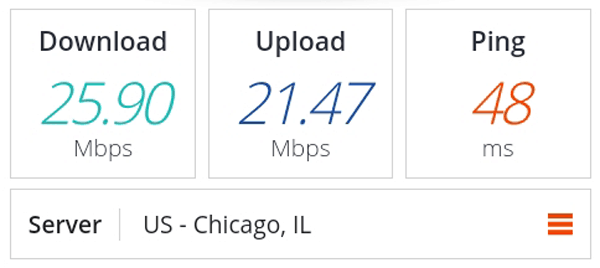 I tested two other US servers, and the results were similar. While there was a speed decrease on each server, the connections were still fine for some online gaming, streaming in HD, and torrenting.
While connected to a UK server, my average download speed was around 20.06 Mbps: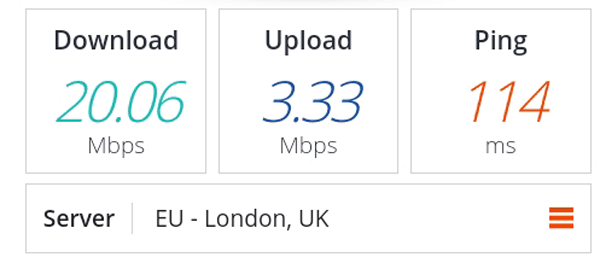 This is slower than the results that I got with local US servers, but still fast enough for streaming and other high-traffic activity.
It's common to get slower speeds when connecting to servers that are farther from your physical location.
My download speed while connected to a server in Denmark was 18.68 Mbps: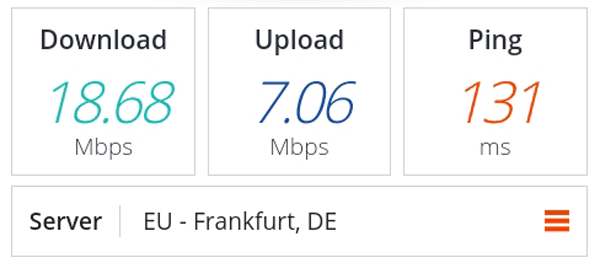 Even across the world in Japan, I got an impressive speed of 13.31 Mbps: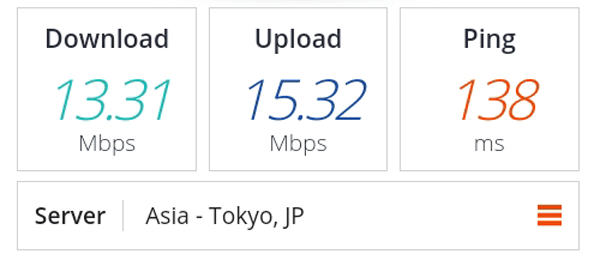 These are fairly consistent speeds. I also got good results for network reliability. I didn't experience any speed drops or connection failures during my tests.
Is Surfshark Good for Torrenting?
Surfshark is a secure and reliable choice for torrenting. All of its servers allow P2P sharing, and many are optimized for fast torrenting.
It offers all the necessary security measures to protect you and keep you anonymous while you torrent. Alongside 256-bit encryption and its strict no-logs policy, Surfshark passed all my IP and DNS leak tests. 
It's compatible with P2P clients like BitTorrent and uTorrent as well as streaming players like Ace Player, VLC, and Popcorn Time.
If you want a great VPN for torrenting, try NordVPN. WIth hundreds of P2P-optimized servers, you'll get fast speeds as well as strong encryption to protect your online privacy while file sharing. My team and I tested hundreds of service providers to find the best VPNs for torrenting — check out the list if you want more options.
Surfshark VPN price: how much is it, and is there a Surfshark free trial?
When you look at the cost of Surfshark's service on a regular monthly plan, it doesn't appear that reasonable. In fact, at $12.95 per month, it's actually more expensive than some of its competitors.
If you opt to pay six months in one go, the price drops to $6.49 per month – still fairly pricey – but select the two-year plan and you'll notice a huge drop in price. The longest option on offer, 24-month plan is just $2.49 a month, which undercuts just about every other premium VPN.
Plus, if you're lucky enough to catch it, Surfshark also occasionally throws in free months (at the time of writing, a three-free-month offer had dropped the equivalent monthly price to just $2.21 a month). All things told, this is one of the best-value plans on the market for a VPN of Surfshark's quality.
Some users will undoubtedly be put off by signing up for a lengthy plan, but it's such a cheap VPN when compared to other services of its ilk that it's completely worth it. Your first two years of access to Surfshark will incur a one-off payment of $59.76. In comparison, NordVPN costs $83.88 for a single year.
If you're still not convinced, don't worry: you can make the most of a seven-day VPN free trial and test the service out on Mac, iOS, or Android. Although this isn't a long trial and there is no option for Windows, many comparable VPN providers offer no trial at all. However, if you really want to test out the service, it could be worth just signing up and making use of the 30-day money-back guarantee if it doesn't live up to your standards.
When it comes to payment options, you might be surprised by the variety on offer. It's possible to pay for Surfshark with most leading credit cards, various cryptocurrencies, PayPal, Alipay, Google Pay, and Amazon Pay too.
How private is Surfshark?
Surfshark is packed with privacy features. You'll find all the classic privacy measures in place— AES-256 encryption, plus the secure protocols OpenVPN UDP and TCP, IKEv2, and WireGuard.
However, there are also a number of advanced privacy features. Surfshark utilizes a private DNS on every one of its server servers that enables users to add an extra layer of protection and prevent third parties from intercepting browsing sessions. 
The service also adopts a VPN chaining mechanism. This system enables users to route their traffic through two separate servers. It can be accessed using the MultiHop button and essentially enables users to connect to one location and exit from another.
This means even if a cyber crook is able to access the exit server, they won't be able to track down your IP address. Surfshark offers 15 routes. Server one is your connection location, which could be the UK, USA, Germany, Singapore, France, the Netherlands, India, or Australia.
The second is your exit location and where it appears to anyone looking into where you are located. Options for this are Germany, France, the Netherlands, Hong Kong, Portugal, Sweden, Singapore, the UK, or the USA.